Lucy looking lovely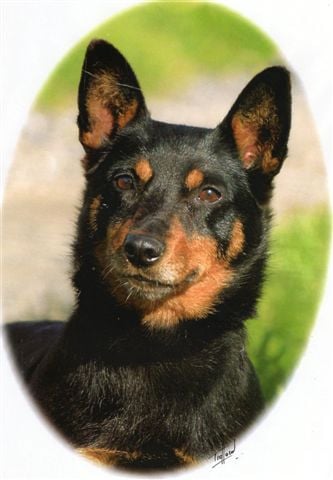 Ben at 5 years 1995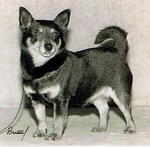 Cilla aged 9

Breed Record Holder 2009 - 2014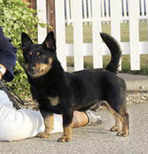 Ginny1985

Harry on walk

Gloria gets her CC

Kristen at Home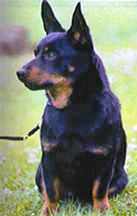 Maxinamilliion

Young Sparkey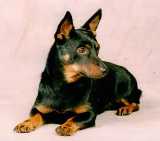 Selina 2005

The Lancashire Heeler Club
The Official Website of
The Lancashire Heeler Club
the original Founder Club

recognised by The Kennel Club
1978 - 2022
Memberships are due, 1st January, 2022
Membership prices have not increased
download application/renewal form here
--------------------------------------

All Lancashire Heeler Club Show results and Judge's Critiques
are on the EVENTS page, scroll down the page
----------------------------------------
Rescue News
THE LANCASHIRE HEELER CLUB
No dogs in Rescue at the moment
An Ode to my little Rosie - Jo Briggs.
Rosie
My dearest darling mummy
I thought I'd write this letter
And once you've seen my view of things
I hope you feel much better.
You see I know you're troubled
About some things I do
So take a while, sit down, relax
And I'll explain it all to you
I'm getting old now mummy
And I can't be here forever
And though I know it's scary
We'll get through this together
My heart it has a murmur
And my paws they're always sore
And now I've started to wander
There's locks on every door
My walks are now much easier
And I'm always on a lead
But I know it's for my safety
And that's what oldies need
My pram has been a godsend
It really is the best
I can walk until I'm tired
Then climb inside and rest
I know that it upsets you
When you find me in strange places
But mummy it's for peace and quiet
Away from all the races
I like to hide under the bed
Or curl up in the loo
Behind a door where you can't see
It's not to worry you
You see I'm aging mummy
And sometimes I get mixed up
And my mind is slowly fading
But you still see me as a pup
So mummy please believe me
When I tell you not to worry
I'll let you know when I'm ready
But for now I'm in no hurry
Keep loving me the way you do
And I'll be forever glad
And when I do my crazy things
Just smile and don't be sad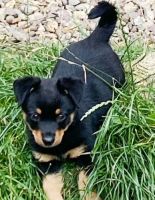 Puppy Bitch for sale in Lancashire
see Breeders page.

THE LANCASHIRE HEELER CLUB

19 CLASS SINGLE BREED
CHAMPIONSHIP SHOW

Sponsored by Platinum Pet Food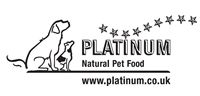 to be held at
GRIMSARGH VILLAGE HALL,
Preston Road, Grimsargh,
nr Preston. PR2 5JS

on SUNDAY 13TH NOVEMBER, 2022.
Show Opens 10.00am Judging 11.00am prompt

JUDGE: MR RICHARD KINSEY
(Kitarn)
Entries close Saturday 22nd October, 2022.
(Postmark)
Usual refreshments and raffle
Schedules have been sent out to all members.
Schedule Page 1 & 8

Schedule Page 2 & 7

Schedule page 3 & 6

Entries Page 4 & 5
THE LANCASHIRE HEELER CLUB

will be holding a Breed Specific Seminar
on Sunday the 23rd October, 2022
at
Grimsargh Village Hall, Preston Road,
Grimsargh, nr Preston, Lancs. PR2 5JS
Speaker on the Breed Standard Mrs E Lord
Powerpoint Presentation

Breed Specialist Judges in attendance
Download details and application form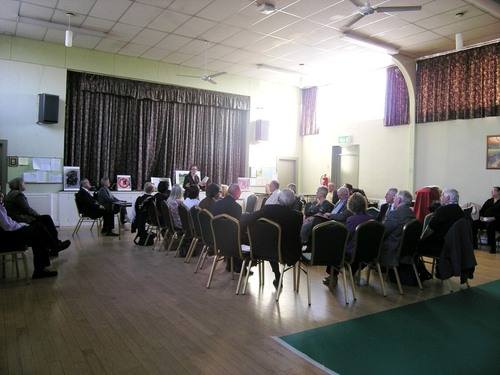 Photos from Crufts Discover Dogs 2020 above
2019 below & Manchester below
(more photos on the Discover Dogs page)


The Lancashire Heeler Club would like to thank the handlers and their dogs who took part and gave their time



Aspiring to Judge at CC Level
The NEW Judges Competency Framework
will be coming into effect as of January, 2019.
To find out more click here
The Lancashire Heeler Club Judges Criteria click here
CONFORMATION AND MOVEMENT RESOURCE NOW
AVAILABLE ON THE KENNEL CLUB ACADEMY
The resource acts as pre-learning and aims to comple-
ment the delivery of seminars by Accredited Trainers and
to enhance judges' educational experience. The
resource is divided into seven easy-to-follow chapters
and users will be able to access it at their own time and
convenience, as many times as they wish.

Read on




TIMMY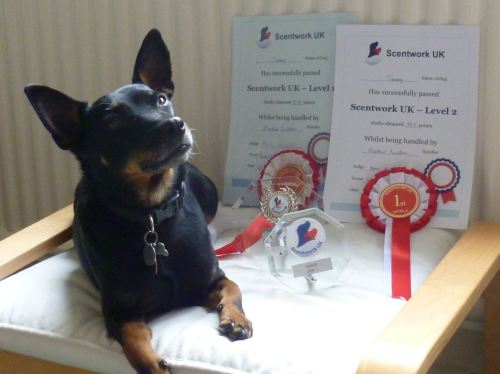 Update on Timmy: MAY 2019 Wonderful for Timmy and Heather.
Just thought that I would let you know that Timmy and I entered a Scentwork UK Level 6 trial on 18th May, we qualified, that means passed, and came 4th out of 10. Well impressed with this little dog, and he was little in comparison with the rest
of the dogs. - Heather
"Thought that I should update you on Timmy's Scentwork UK
progress. We did our Level 5 this afternoon, 28th October, 2018, not only did we pass we came 2nd in a group of 11 dogs. Timmy was a really good boy, and I didn't make too many mistakes. - Heather"
He passed his level 4 on 10th June, 2018 at trial in Daglington, Glous. He didn't win this time but the trial was hard for a little dog, I was really proud of him.
Our trainer says that we join the 'big boys' now that we are working towards level 5. The structure of the trial changes so this could take us a while.

Timmy did his level 3 trial today. Oct/17 He won again scoring 98/100, he scored full marks but my handling skills lost 2 marks, must do better next time.

Great News from Timmy he passed his Scentwork UK level 1
last October, and his level 2 last Friday, 27th May, 2017.
Timmy also came first in both these trials, the other dogs were
Spaniels, Boxers and German Shepherds. I am very proud of him.
Heather Poulton
Well done to Heather and Timmy - The Lancashire Heeler Club
LHC News - Hear it here first
Show results from February, 2011 - 2019, can be viewed at
the bottom of the Events page.
Lancashire Heeler Club Membership renewals are due
on the 1st January, 2021 for form click here.
Important Puppy Registration News from The Kennel
Club read here or on Health Page

Important Information for all Dog Show Exhibitors
read here or on Events Page
Addition to Introductory paragraph' in Breed Standard as
advertised by The Kennel Club
Epilepsy or not?
Read Kennel Tumlex article on epilepsy, accessible
from our health page
----------------------------------------------------------------
Do you wish to join The Lancashire Heeler Club download
application form here
LANCASHIRE HEELER CLUB RESCUE (Kennel Club
approved) We are always looking for good homes for
rescue Heelers if you can help see information on the
Rescue page on this website
A HEELER SOCIAL SUMMER MEET
On Sunday the 24th August, 2014, at 1 o clock, held an informal 'meet' of Lancashire Heelers and their owners, on the Green at Lytham sea front, opposite the Lowther Gardens.
Everyone was cordially invited and we had a good
"picnic"/dog socialising afternoon, to promote the Lancashire Heelers to as many of the numerous inquisitive members of the public who usually frequent the sea front promenade on their weekend day out.

"Having read the book 'Crackers Come Hear', it was a very moving story and kept me engrossed, I thoroughly enjoyed it and even now months after I finished it, it still leaves me with memories, and I read a lot and it has to be a very good book for it to stick in my memory slot. I can more than recommend this book for Heeler owners or for the people who find themselves in the same position." Enid Lord
Thank you for including my book Crackers... Come Hear on your website. Enid Lord's testimonial was lovely and I thank her most sincerely for her words as well as for you to post it on your site. I have finished the audio book of Crackers... Come Hear and am most excited to now be able to tell our story to my many blind friends who use Guide Dogs for their assistance. Thank you everyone at LHC for your support over so many years. All the best throughout the coming new year to all. With hugs and smiles, Dennis Robertson
A heartwarming story of a Hearing Assist Dog, Crackers, and his owner Dennis, Lancashire Heeler Club Members, who live in Canada - read more

News from the Animal Health Trust, DNA
Profiling and Parentage Testing in Dogs
Click here to read
more information on Health page

Kennel Club Microchipping debate,
success at Westminster, read here

'I'm learning to read'
!! Lancashire Heeler Breeders !!

Click here or go to Breeders page
| | |
| --- | --- |
| | |
| One ear up one ear down | they are both up now !!!! |

KENNEL CLUB Press Release - Dog History will come to life with -
read on
The Kennel Club is the largest organisation in the UK devoted to dog health, welfare and training. Its objective is to ensure that dogs live healthy, happy lives with responsible owners. read on
Hot Dogs In Cars, see the Kennel Club Video, link below, also to visit the latest Kennel Club information Click here
.
Lancashire Heelers are a native breed of the United Kingdom originating from the County of Lancashire, they were used on farms to herd cattle and sheep, they are the smallest dog in the Pastoral group, this group comprises of dogs who were used since the very early days of mans first close association with dogs
In 1978 a group of Heeler enthusiasts from all parts of the United Kingdom decided to form a group and named it The Lancashire Heeler Club. Then under the guidance of a lady Mrs Gwen Mackintosh the dogs were recognised by the Kennel Club in 1981. Our aim is to help and promote our lovely dogs.
Looking round this website you will see information on where to buy a puppy, breeding advice, health information, health lists, and how to join the Club, information on the show scene, agility and other activities: Our Shows and events. Judging lists. Rescue. Our rules and Kennel Club Code of Ethics.
We also have a section for the popular Stall Merchandise.
| | | |
| --- | --- | --- |
| | | |
The Logo/Banner scene at the top of our
pages is the Open Dog Class at South
Wales Kennel Asso Champ Show 2006
All photographs reproduced by kind permission of the owners
Golden Oldies
In these side panels are pics of dogs who are no longer shown, hope you enjoy seeing these oldies.

Heskey by Hannie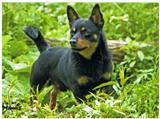 Taffy on his chair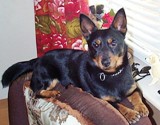 Sammy at home

Breed Record Holder 2014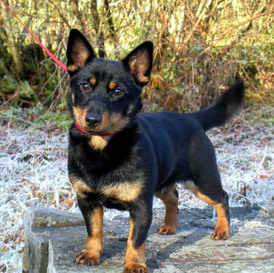 Liver & Tan bitch

Pip about 1990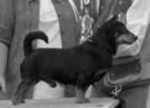 Champion Oliver

Having a rest

Lord at Show

Tracy looking smart

Gladys having a look

Duke at Show